01.
OUR VALUES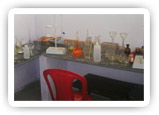 "M/s Earth & Environment" is an ISO 9001:2008 Certified & registered consulting Firm (Regd. No. 5620/ XV - 33/ 08) a complete solution to meet the Mining & Industrial Clients' problem to monitor the work time to time. Our firm is applied for NABET Accreditation which is in progress. The laboratory of Earth & Environment is recognized and approved by State Pollution Control Board, Bhubaneswar, Odisha.


02.
OUR PROFESSIONALISM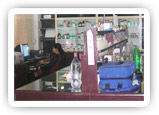 "Earth & Environment" was established with the exclusive ambition of providing mining services to the mining industries. The firm is, effectively addressing geological, geophysical, environmental, mining & exploration and Forest clearances required by different clients. Today, the firm is among the most organized consultancy houses in Odisha. M/s Earth & Environment committed to provide consultancy work of very high quality.
03.
OUR RESPONSIVENESS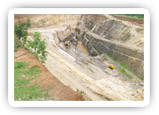 "Earth & Environment" has experienced hands to take care of mining projects including tailing management, GIS, Image Processing and Remote Sensing. Further field crew employs GPS, Magnetic Susceptibility Meters, HDVs, SLRs and Laptops for the most sophisticated labs for output with correct baseline data generating system. At present we have prepared 20 EIA since 2008, and all EIA study includes AIR, SOIL & WATER SAMPLE TESTING. NABET & NABL Accreditation is under process.